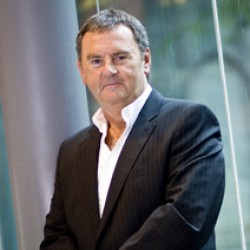 Prosthodontist
Paul Tipton
Professor Paul Tipton
View Paul Tipton's clinical portfolio, articles and full profile
11,000 UK Dental Professionals connect on Dental Circle
About Me
GDC Number:

52318



Specialisms:

Restorative, Prosthodontist
Professor Paul Tipton is an internationally acclaimed Prosthodontist who has worked in private practice for more than 30 years. He is the founder of Tipton Training Ltd, one of the UK's leading private dental training academies and the author of over 100 scientific articles for the dental press.
He was voted one of the 'most influential dentists in the UK' by his peers in Dentistry Magazine in 2013 and finished in the top three dentists in Aesthetic Dentistry's poll in November 2012.
Professor Tipton qualified from Sheffield University in 1978 and in 1982 opened his own referral practice in Manchester. He continued to build his skills, studying at Eastman Dental Hospital in London, where after two years of study, he obtained a Masters Degree in Conservative Dentistry in 1989. In the same year he started teaching on the University of Manchester's MSc in Restorative Dentistry. He is now a lecturer on their MSc programme in Aesthetic and Restorative Dentistry and also lectures at Kings College London (LonDEC).
In 1992, Professor Tipton was awarded an honorary Diploma in General Dental Practice from the Royal College of Surgeons of England and was appointed a member of the British Dental Association's Independent Practice Committee. In 1999, he was certified as a Specialist in Prosthodontics by the General Dental Council.
In 2013, Paul was awarded with the title of 'Visiting Professor' following his appointment as programme leader for the City of London Dental School's new MClintDent modules in Restorative and Cosmetic dentistry. He uses his expertise to assist the faculty in delivering one of six postgraduate dental programmes at BPP University.
Professor Tipton is also on the editorial board of Private Dentistry Magazine, Restorative & Aesthetic Practice and Implant Dentistry and is a medical writer and part of the advisory board at Expert Beauty Magazine and 'Woman's' magazine. He was a founding member and on the Board of Directors of the British Academy of Aesthetic Dentistry and the British Academy of Cosmetic Dentistry.
He is currently the President of the British Academy for Restorative Dentistry and was recently elected Fellow of the International Academy of Dental Facial Esthetics (IADFE).
Experience
Education