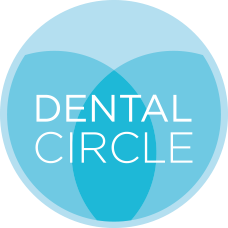 The UK's largest Dental Professional network
Be a part of the Dental Circle
Sign up to connect with UK Dental Professionals
Find a professional
With the Find a Professional feature you can easily network with local dental colleagues and connect with them.  Look for your local lab technicians or refer to specialist colleagues working in your area.
Connect with colleagues across the country to achieve your career goals.
Clinical Portfolios
Taking photographs of your clinical work is the most important factor to help reflect and better ones work.  Storing your clinical portfolio on Dental Circle is easy and secure.  You also have the option to "showcase" or "hide" your photographs to the network.
Key Features
Use the Clinical Portfolio feature to log your work and reflect to improve your quality and standard of dental treatment
Get feedback and help reflect on your clinical work with the help of the experience and wealth of knowledge available on Dental Circle
Easily create a portfolio to improve your prospects of successful job applications
Jobs
Whether your looking for your perfect dental practice or looking to employ an associate dentist, Dental Circle has you covered.
The Dental Circle Jobs website allows you search through available vacancies across the country within the dental profession.
Key Features
Jobs uploaded on a regular basis
All our members are GDC registered, so rest assured applicants are from the UK
Dental Circle attracts career minded individuals that are continually trying to improve their dentistry
Discover your next opportunity on Dental Circle Jobs
Events & Courses
Take a look at the course calendar and find excellent courses, conferences and seminars near you. Courses are hand selected based on their credibility.
Download event reminders directly to your smart phone calendar and start progressing in your dental career today.
We at Dental Circle run our own successful hands on courses for dentists and usually sell out fast so be on the look out for our fantastic courses!
Really enjoying using this platform. Great idea. Full of very pleasant like minded individuals. No bias, no unnecessary criticism. Just constructive discussion, learning and connection for all.

Minesh Patel, 5 stars on Facebook