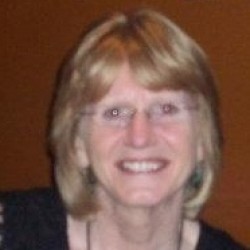 Therapist
Julie Ellis
Diploma in Dental Therapy. 1979. Certificate in Health Promotion, 1982. PGCE/Cert ED 1996.
View Julie Ellis's clinical portfolio, articles and full profile
11,000 UK Dental Professionals connect on Dental Circle
About Me
GDC Number:

10868


Since qualifying from New Cross in 1979, I have worked in the Community Dental Service in South Wales,
treating predominantly children, but also adults with special needs and patients with complex medical
problems. my speciality though is treating the anxious and phobic child patient. I am trained and
competent in all extended duties, I also hold a certificate in Health Promotion and a post graduate
teaching qualification. I co ordinate the Welsh Government, Designed to Smile tooth brushing programme
in the Newport Flying Start nurseries, undertaking all teaching and training of nursery staff, parents and the wider multi disciplinary team. I am also involved in the associated fissure sealant programme.
I sit on the CDS Quality and patient satisfaction group and also the audit and quality improvement group.
Experience
Education