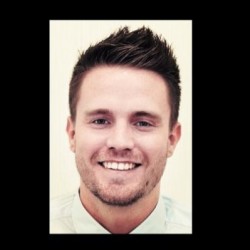 Therapist
James Kinsey
Oral Health Science (BSc)
View James Kinsey's clinical portfolio, articles and full profile
11,000 UK Dental Professionals connect on Dental Circle
About Me
GDC Number:

258449


An enthusiastic, confident, ambitious and committed dental graduate seeking an opportunity to begin a dental career as a dental hygienist-therapist. A strong communicator with a highly organised attitude and a keen desire to secure a position with a dynamic, forward-thinking, professional dental practice.
Experience
Education
University of Manchester
BSc, Dental Hygiene & Therapy, BSc
2012 - 2015
Trained extensively in dental hygiene and therapy, both in lecture/seminar/symposia format as well as clinically at the University Dental Hospital Manchester. Learned valuable skills and experiences in an array of dental hospital departments including: restorative, paediatric, periodontics, radiology, oral medicine and orthodontics as well as the community dental service
Peer-mentored during second and third year at university; offered support and guidance to those in first year.
School rep at the British Society of Dental Hygienists & Therapists (BSDHT) annual conference
Developed leadership skills and volunteering experience thorough the prestigious Manchester Leadership Programme (MLP) award.
Final year, Critical Appraised Topic (CAT) on the effectiveness of splint therapy in those suffering from Temporomandibular Disorder (TMD), receiving an 'A'-grade.
Systematically reviewed the process of patient care in the Dental Hospital in the form of a clinical audit; investigating whether dental students were offering patients the correct tobacco-cessation advice as per NICE and Public Health England guidance. 'A'-grade received.