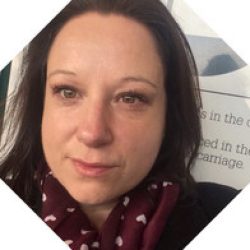 Business Consultant
Gemma Dart
Resourcing Business Partner at Bupa Dental UK for Cornwall, Devon, Somerset, Avon and South Wales.
View Gemma Dart's clinical portfolio, articles and full profile
6,000 UK Dental Professionals connect on Dental Circle
About Me
At Bupa Dental Care our patients are our priority, offering the best care because everyone deserves a happy, healthy smile! Our people in our dental practices are at the heart of everything we do, we've created an environment that empowers our great people to be even greater, which is why joining us is not just a job, it's a career. So, with over 400 practices, there's plenty of opportunities to get your teeth stuck into.My role put simply is to attract, recruit and retain the best talent in the world to join us at Bupa Dental Care. Our company purpose is helping people live longer, healthier, happier lives and the talent we recruit do exactly this.If you want to work for a brilliant company that genuinely cares about people, development, career progression and a healthy work life balance so you can enjoy time with those most important to you, then come and join us! 
Experience
Education