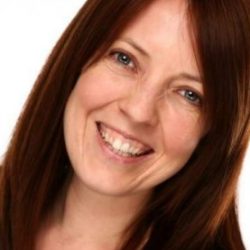 Therapist
Amanda Gallie (Bloomfield).
RDT RDH FAETC MSc student Yr3 AMID ( advanced minimal intervention dentistry) King's College London
Dental therapist , Educator and MSc student (AMID) KCL.
View Amanda Gallie (Bloomfield).'s clinical portfolio, articles and full profile
11,000 UK Dental Professionals connect on Dental Circle
About Me
GDC Number:

5112


Hi Ive been in Dentistry 25 years this year- which is crazy but true.
Im back being a student so head full of Prevention, Caries risk assessment, MIH, Dental materials, Diagnosis and tx planning. Its great to re-visit these things.
Im an Educator, Clinician and Immediate Past president of BADT.
I work in stamford Lincs for Bupa and for CDS Leicester carrying out my full remit as a Therapist, so I count myself lucky in these COVID times.
Married to Rob and living in Rutland, Englands smallest but beautiful county. Do get in contact if you want to know more about the MSc. I can thoroughly recommend it.
Experience
Dental Therapist Bupa
September, 2014

-

present
Education