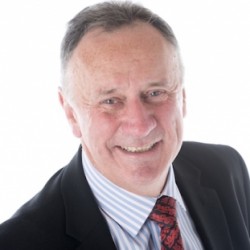 Business Consultant
Alun Rees
BDS.
Alun Rees - The Dental Business Coach
View Alun Rees's clinical portfolio, articles and full profile
6,000 UK Dental Professionals connect on Dental Circle
About Me
GDC Number:

52067



Specialisms:

Business Consultant
Dr Alun Rees BDS, The Dental Business Coach, graduated from Newcastle University and started his career as an oral surgery resident, before working as an associate in a range of different practices. With this solid foundation, Alun went on to launch two practices in the space of just 15 months, a challenge in the toughest economic conditions. After years of hard work Alun finally sold his dental business in 2005.
Alun's background and experience give him a strong understanding of what others go through to build a successful practice. He has seen many different approaches and learned his own lessons in the real world. He is an accepted authority of practice organisation and management and has written and presented widely on the subject.
A CTI trained coach and Kolbe consultant, Alun now runs Dental Business Coach to offer specific and specialised support for dentists and their teams. He has served as a media representative for both the BDA and BDHF and has featured on BBC2, Sky TV and various radio stations.
Based in West Cork but working throughout the UK & Ireland Alun understands and appreciates the challenges, both large and small, that face dentists every day.
Experience
Associate Dentist
April, 1981

-

January, 1989
Various
In and around Peterborough, Cambridgeshire.
Several associate posts in a variety of practices learning how I didn't want to practice.
Resident Oral Surgeon
August, 1978

-

March, 1981
Various Hospitals
The London Hospital, Whitechapel. Kettering General hospital. University Hospital of South Manchester.
Great experience of in and out patient care plus the demands of treating trauma victims.
Practice Principal
September, 1988

-

May, 1990
Quedgeley Dental Health Care
Bristol Road, Quedgeley, Gloucester.
Low cost, cold squat which ran at a profit on 2 days a week until the bank insisted that I combine the two sites. They were wrong.
Practice Principal
October, 1989

-

May, 2005
Abbeymead Dental Practice
Abbeymead Avenue, Gloucester.
A "cold squat" in an expanding suburb of Gloucester. Conversion to Independent practice in 1993.
Education
Newcastle Dental School
BDS, Dentistry
1973 - 1978