Structured Implant Training Course at PID Academy- Year Long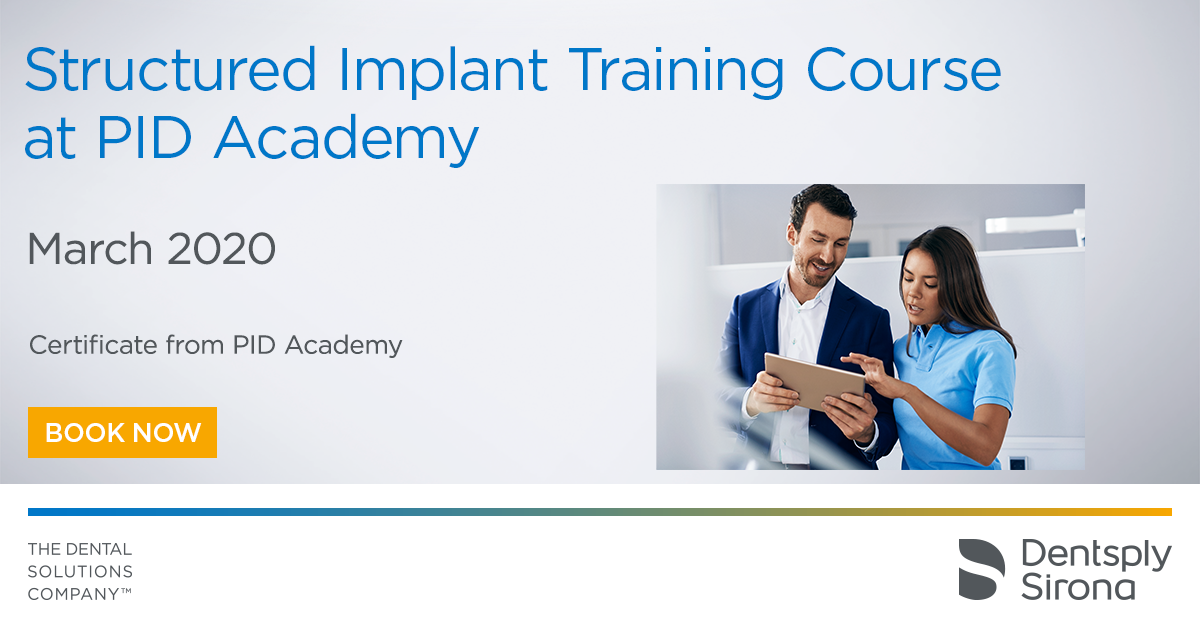 By the end of this implant training course you will be able to carry out quality implant treatment with clinical competence, achieve improved patient satisfaction and increase the services your practice can offer. You will benefit from practical sessions in all clinical procedures and undertake cadaver dissection. You will receive a free Simplant license for the duration of the course. Participants will carry out a minimum of ten supervised implant placements. You will also gain from observing our experts perform treatments, acquiring skills and new techniques.
You will obtain a certificate from PID-Academy.
This course covers 12 hands-on modules (usually Friday/Saturday) over 18 months. Modules are based in Yorkshire with visit to a surgical skills training centre (anatomical dissection) in Manchester and a Module at the University of Tuebingen, Germany.
Our 2020/21 course will start in March 2020.
This hands-on implant training course aims to develop the clinical skills of participating dentists.
You will learn how to:
Select patients who are suitable for treatment within the limits and the clinical expertise of the surgeon, and in the best interests of the patient.
Make better use of clinical examination, modern imaging techniques (3-D interactive imaging) and laboratory artefacts.
Evaluate medical and systemic condition to ensure that the patient can be treated safely.
Develop a treatment plan for each patient, communicating effectively and documenting the proposed treatment.
Identify patients requiring major augmentation, evaluate outcome and propose predictable treatment options.
Carry out all surgical aspects of the treatment including soft and hard tissue surgery, including implant placement and minor augmentation.
Carry out all aspects of restorative treatment including fixed restorations and removable prosthesis.
Provide documentation to certify that treatment has been carried out in a manner, which is medico-legally sound.
Maintain and monitor treatment that has been carried out.