Root to Crown – Getting Started with NiTi – Practical Tools & Techniques with Carol Tait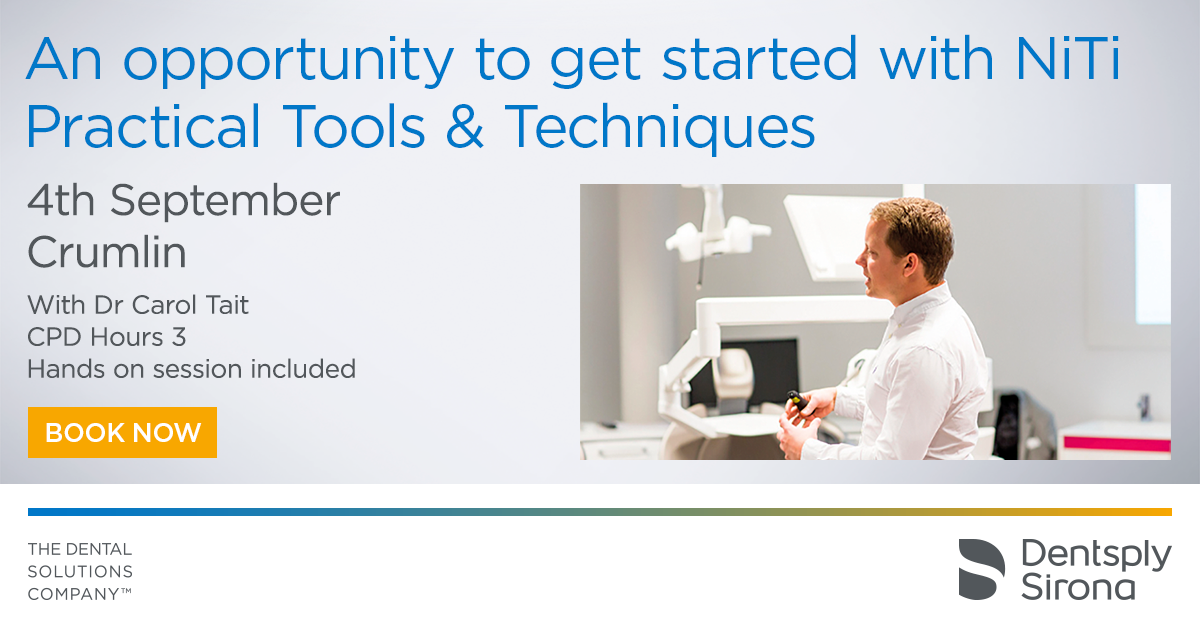 Dentsply Sirona would like to offer you the opportunity to join us for a course on 'Root to Crown; Getting Started With NiTi; Practical Tools & Techniques'.
Course Content
Many factors contribute to successful root canal therapy. Important technology advancements are making consistently well-executed procedures easier, faster and safer. In this course you will learn how uniquely-engineered reciprocating instruments put success within reach of every clinician. Well-proven cleaning protocols will be discussed along with obturation practices which provide good fills as well as excellent coronal sealing.
Aims & Objectives
By the end of this course, delegates will better understand and gain hands on experience of:
How a single file shaping instrument can produce an appropriate shape in a large number of typical canal types.
How to safely, effectively and efficiently apply a reciprocating instrument system.
How to apply a highly effective protocol to thoroughly disinfect the root canal space.
Obturation and restorative techniques which reduce the chances for leakage.
Verifiable CPD: 3 hours Total
(1.5 -hours lecture – 1.5-hours hands-on)