Root Canals & Restorations – A Roadmap To Success with Bob Philpot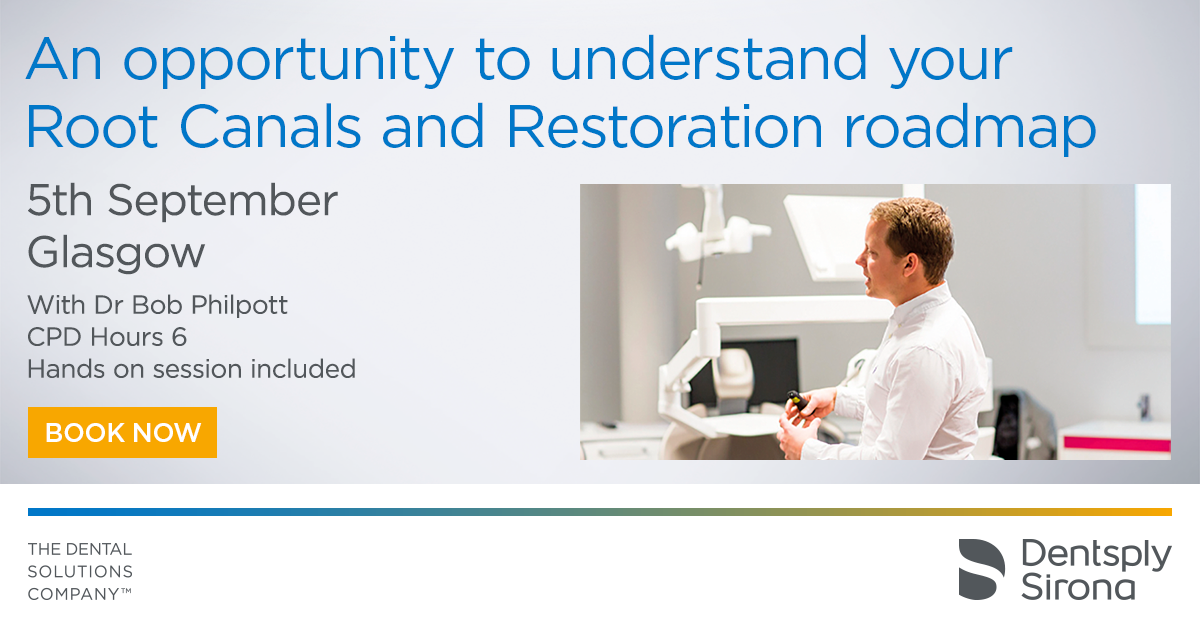 Dentsply Sirona would like to offer you the opportunity to join us for a course on: Root Canals and Restorations.
Course Content
This course is designed to explain how from the treatment planning to final restoration, each step of endodontically treating and restoring a tooth is connected. It makes sense that the techniques and tools we use at every stage of the procedure must also work together. This discussion will walk through a solution which covers root canal therapy through to coronal restoration, looking at techniques and materials that can be used to fully restore both function and appearance to the tooth.
Aims & Objectives
By the end of this course, delegates will better understand and gain hands on experience of:
– Modern equipment and instrumentation that enables efficient and successful provision of root canal treatment
– Techniques & materials that allow the clinician to provide direct restoration of vital and non-vital teeth
– Practical techniques which mean better results for clinician and patient
Verifiable CPD: 6 hours Total
(2.5 -hours lecture – 2.5-hours hands-on – 1-hour discussion/breaks)