Root 2 Crown Masterclass with Gareth Calvert and Matthew Roper
Event Navigation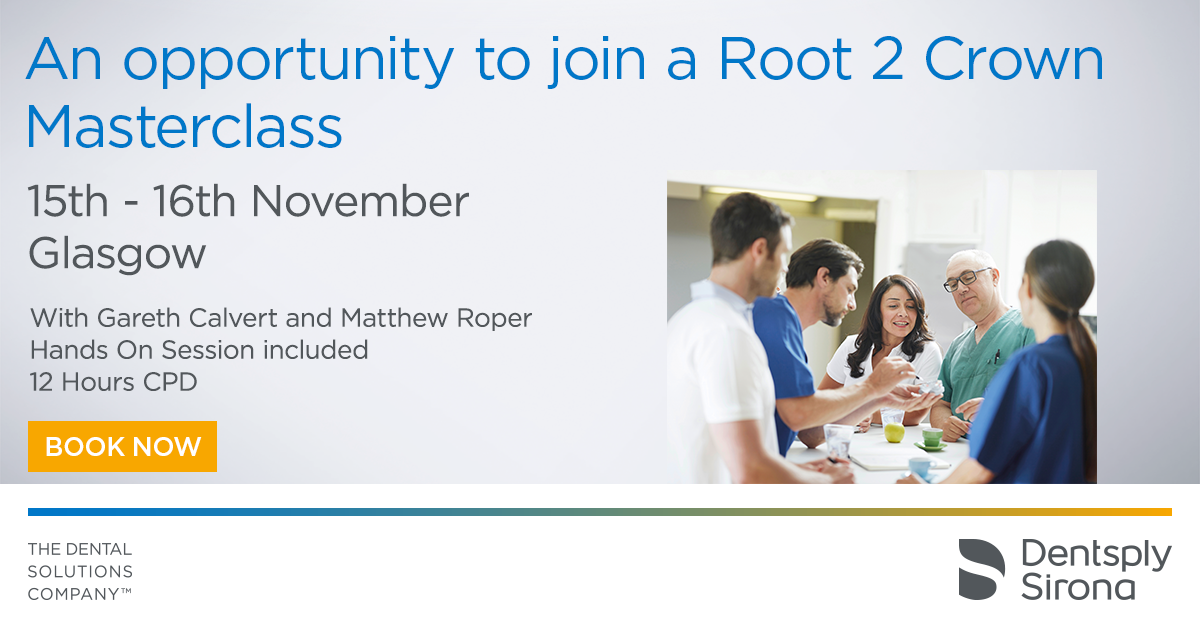 Endodontics in practice is as much about restorative decision making as it is negotiating root canals.
This is a unique 2 day opportunity to practice modern, de novo endodontics in a small group with two Restorative specialists.
The practical exercises will focus around the latest 3D printed incisor and molar typodonts with bespoke canal design.
The latest endodontic and restorative equipment will be available for you to practice:
Endodontic access
Glide path preparation
Adjunctive irrigation
Thermal obturation
Definitive restoration
All with the assistance of the dental operating microscope.
Aims & Objectives
By the end of the two days small group practice you will have the fundamental restorative and endodontic principles to produce predictable outcomes for your patient.
Intended learning outcomes for day 1:
Improved knowledge of restoratively driven diagnosis and treatment planning
Advance clinical skills in endodontic access and achieving a CWL every time
Practice modern chemo-mechanical root canal disinfection
Intended learning outcomes for day 2:
Advance experience with thermal obturation
Enhance understanding between coronal seal and decision making of a definitive restoration
Practice both direct post placement and extra coronal preparation for the endodontically treated tooth
This meets the GDC development outcomes C and D
C. Maintenance and development of knowledge and skill within your field of practice;
D. Maintenance of skills, behaviours and attitudes which maintain patient confidence in you and the dental profession and put patients' interests first.