Direct Resin Solutions – Dr Jason Smithson
Event Navigation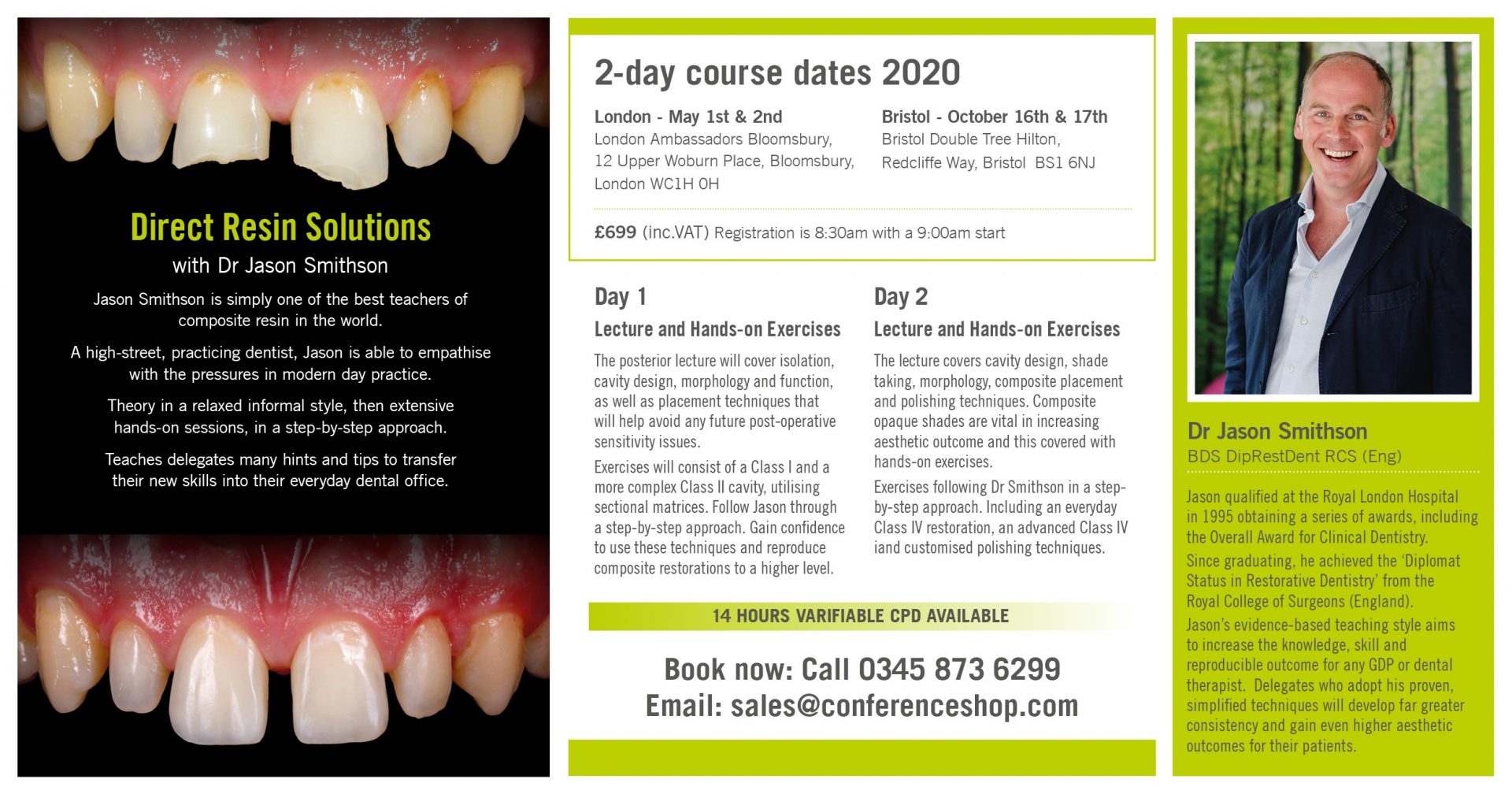 Jason Smithson is simply one of the best teachers of composite resin in the world. A high-street, practicing dentist, Jason is able to empathise with the pressures in a modern day practice. Theory in a relaxed informal style, then extensive hands-on sessions, in a step-by-step approach. Teaches delegates many hints and tips to transfer their new skills into their everyday dental office.
Day 1- Lecture and Hands-on Exercises
The posterior lecture will cover isolation, cavity design, morphology, and function, as well as placement techniques that will help avoid any future post-operative sensitivity issues
Exercises will consist of a Class I and more complex Class II cavity, utilising sectional matrices. Follow Jason through a step-by-step approach. Gain confidence to use these techniques and reproduce composite restorations to a higher level.
Day 2- Lecture and Hands-on Exercises
The lecture covers cavity design, shade taking, morphology, composite placement and polishing techniques. Composite opaque shades are vital in increasing aesthetic outcome and  this covered with hands-on exercise.
Exercises following Dr Smithson in a step-by-step approach. Including an everyday Class IV restoration, an advanced Class IV and customised polishing techniques.