CEREC New User Course using either CEREC® Primescan™ or Omnicam with Alif Moosajee & Lino Adolf
Event Navigation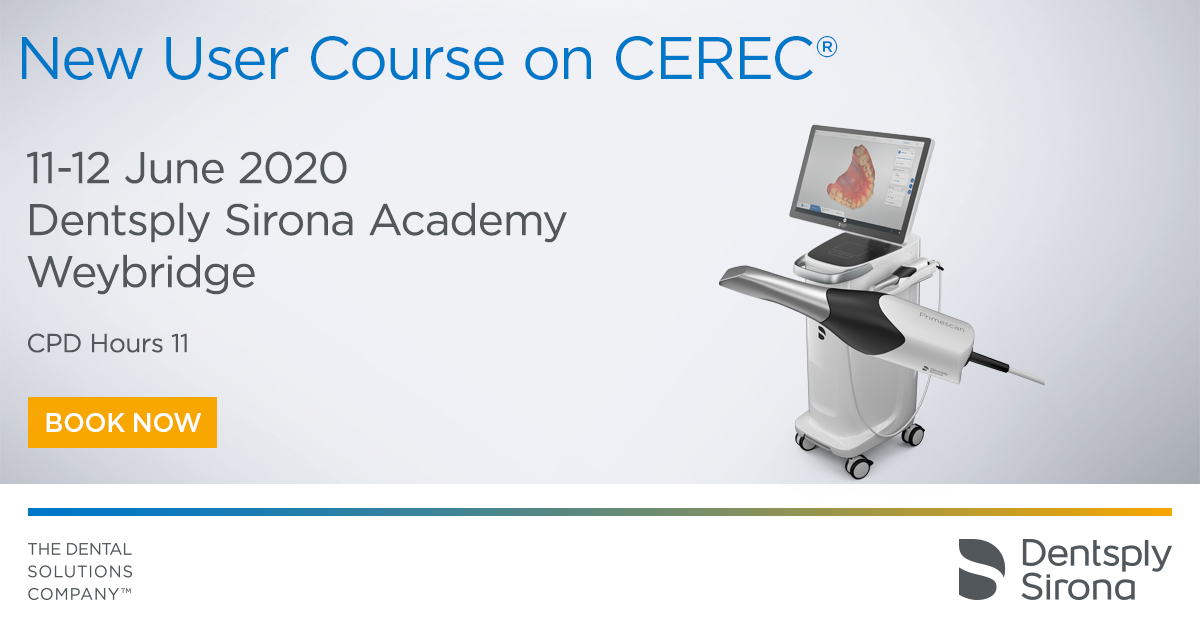 Dentsply Sirona would like to offer you the opportunity to join Lino Adolf & Dr Alif Moosajee for CEREC New User Module 1 at Dentsply Sirona Academy, Weybridge.
The course will aim to update delegates on modern concepts of preparation design and bonding protocols.
Learning Content
This course is designed to provide users with a complete understanding of the hardware components and software tools in the early stages of their investment. Designed to push through the learning curve which new users face in the early stages of CAD/CAM adoption.
Aims & Objectives
Scanning techniques for CEREC Ortho
Scanning Techniques for CEREC Restorative
To inform delegates of the possibilities that CEREC can provide
To introduce concepts within the CEREC workflow that will ensure successful treatment
Update delegates on modern concepts of preparation design and bonding protocols
Advantages of Sirona Connect
Overview of finishing protocols