Better, Safer, Faster Posterior Composites with Dr Ian Cline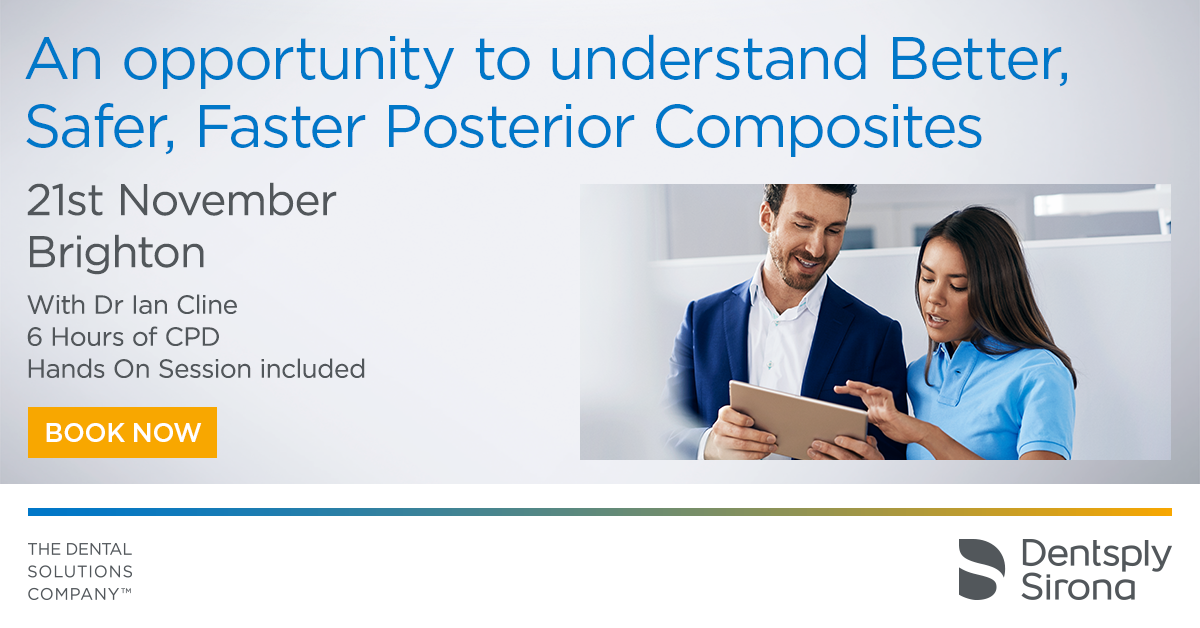 Dentsply Sirona would like to offer you the opportunity to join Dr Ian Cline for the Better, Safer, Faster – Posterior Composites course at the Brighton Amex.
You can register and book your place by clicking on the register button below or tab above. We look forward to seeing you there.
Course Content
Delegates will be given an update on contemporary materials and techniques and how these can be used to create high quality, predictable posterior composite restorations.
Aims & Objectives
By the end of this course, delegates will understand and gain hands on experience of:
•When direct posterior composite restorations are predictable and when they are not
•The advantages of a sectional matrix system
•The importance of protecting adjacent teeth
•When and how to use bulk fill composites to simplify placement of posterior composites
•A simplified stratification technique to achieve anatomically accurate restorations with minimal finishing
Verifiable CPD: 6 hours
(2.5 -hours lecture – 2.5-hours hands-on – 1-hour discussion/breaks)